Thousand Days To Make a Difference
Join our University for ongoing support and coaching for the first 1,000 days of your baby's journey. Peer-reviewed, confidential and delivered in bite sized nuggets, it is designed to educate and engage.
1,000 opportunities that matter
1,000 opportunities that matter
The 1,000 days between pregnancy and a child's 2nd birthday are the most critical time for positive impact on a child's cognitive and physical development.
The health and well-being of a pregnant and lactating woman is directly connected to the growth and health of her infant.
Our comprehensive content library delivers precision guidance around nutrition, hydration, excercise and mental well-being.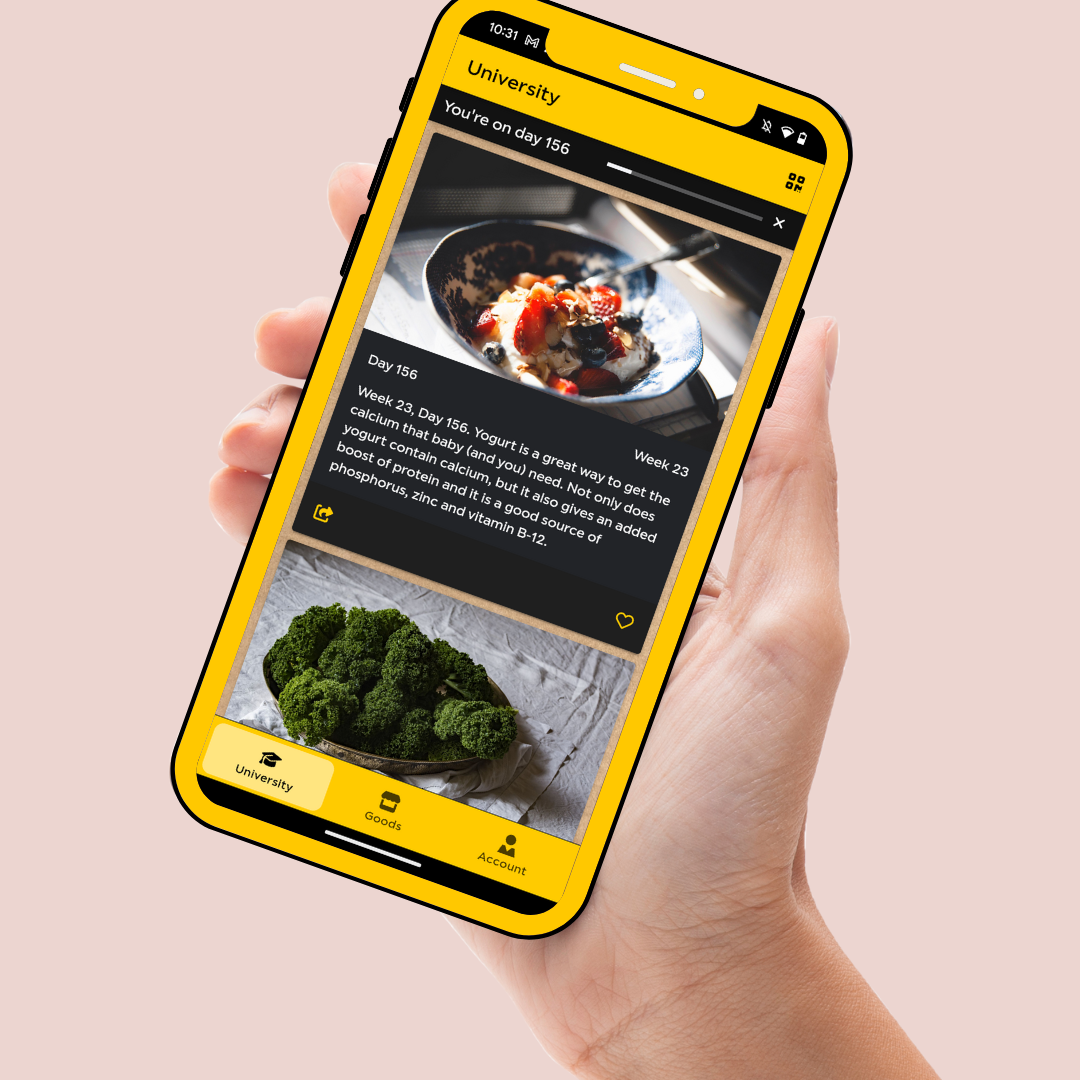 What you get
We have developed a tailored curriculum that tracks the developmental and growth stages of your child, from conception to day 1,000 of their life.
If needed, participants have easy access to our Virtual Consultation service, allowing 24x7 access to MDs via phone, chat or video for non-emergency consultations.


SAMPLE LESSONS
Week 57
Each day contains specific information related to nutrition, hydration, wellness and mindfulness, delivered in Instagram-like format.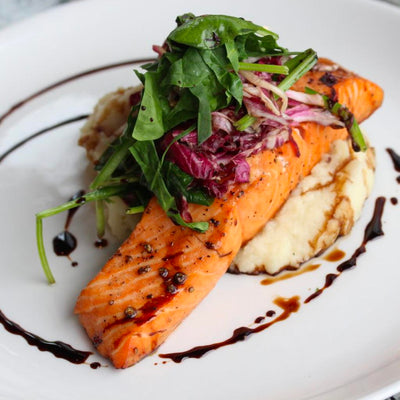 Day 399
The goldmine of omega-3s, salmon, should be eaten on a regular basis to get some EPA and DHA into your milk.
Although EPA and DHA levels in your breast milk will be affected by your diet while pregnant (especially early on), your dietary intake of these and other omega-3s during lactation will continue to affect the levels in your milk. Your baby's brain will continue developing rapidly from birth until 2 years of age (and later on as well, but the most rapid growth will occur by age 2), and omega-3s are essential to support healthy brain development.
When picking up your salmon from the grocery store, consider splurging on wild salmon over farmed. Farmed salmon actually contains more omega-3s per ounce than wild salmon, but wild salmon has less calories and saturated fat. In addition, levels of pollutants and contaminants are higher in farmed salmon, according to some recent studies.

(https://health.clevelandclinic.org/fish-faceoff-wild-salmon-vs-farmed-salmon/)
Day 400
Drinking water all day long every day to stay hydrated can get boring. Hydration doesn't just start and end with water. Watery fruits, teas, juices, soups and other liquids can help to keep you hydrated. You can also safely drink up to 2 or 3 cups of coffee a day while breastfeeding, but keep in mind that foods other than coffee can contain caffeine (soda, tea, chocolate, chewing gum, etc.), so be sure to read food labels to avoid excessive intake.
If you want to get the hydration without the extra calories, you can try making your own infused waters for an all-natural, low-calorie, hydrating (and refreshing) drink. Some great combinations include mint and cucumber, pineapple and lime, or blueberry and orange. The best way to make a flavorful infusion is to grab a pitcher, fill it up with water, and let whatever fruit or combination of fruits soak in the water at least for a couple of hours before drinking. With citrus fruits, you can squeeze some of the juice into the water or just throw in some slices. For fruits like blueberries, strawberries or cherries, it helps to slice them in half first so that the juices can more easily soak into the water.

Krupa Playforth, MD
Founder The Pediatrician Mom
Harvard College, BA, Psychology & Neuroscience, Vanderbilt University School of Medicine, MD
American Academy of Pediatrics
Fellow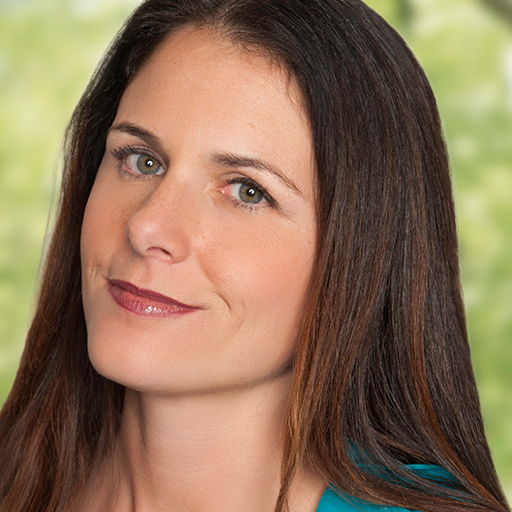 Nicole Avena, PhD
Best Selling Author: What To Eat When You're Pregnant
PhD in Neuroscience: Princeton University
Postdoctoral Fellowship in Molecular Biology: Rockefeller University

Aubrie DeBear, Psy.D.
Founder @BabySleepDr
BS Psychology, Loyola Marymount University
Psy.D, Clinical and Forensic Psychology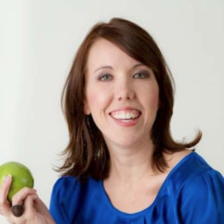 Alicia Jerome MS, RD, LD
10 year Corporate Health and Wellness Executive
Masters of Science Sports Nutrition: Texas Women's University
Published Nutrition Expert


Kylene Bogden, MS, RDN, CSSD ,CLT
Board Certified Specialist in Sports Nutrition
Performance Dietitian/Nutritionist: Cleveland Cavaliers
Masters of Science, University of Akron

Lori Bregman
Celebrity Pregnancy Doula
Best Selling Author: The Mindful Mom To Be
Founder: Rooted For Life Program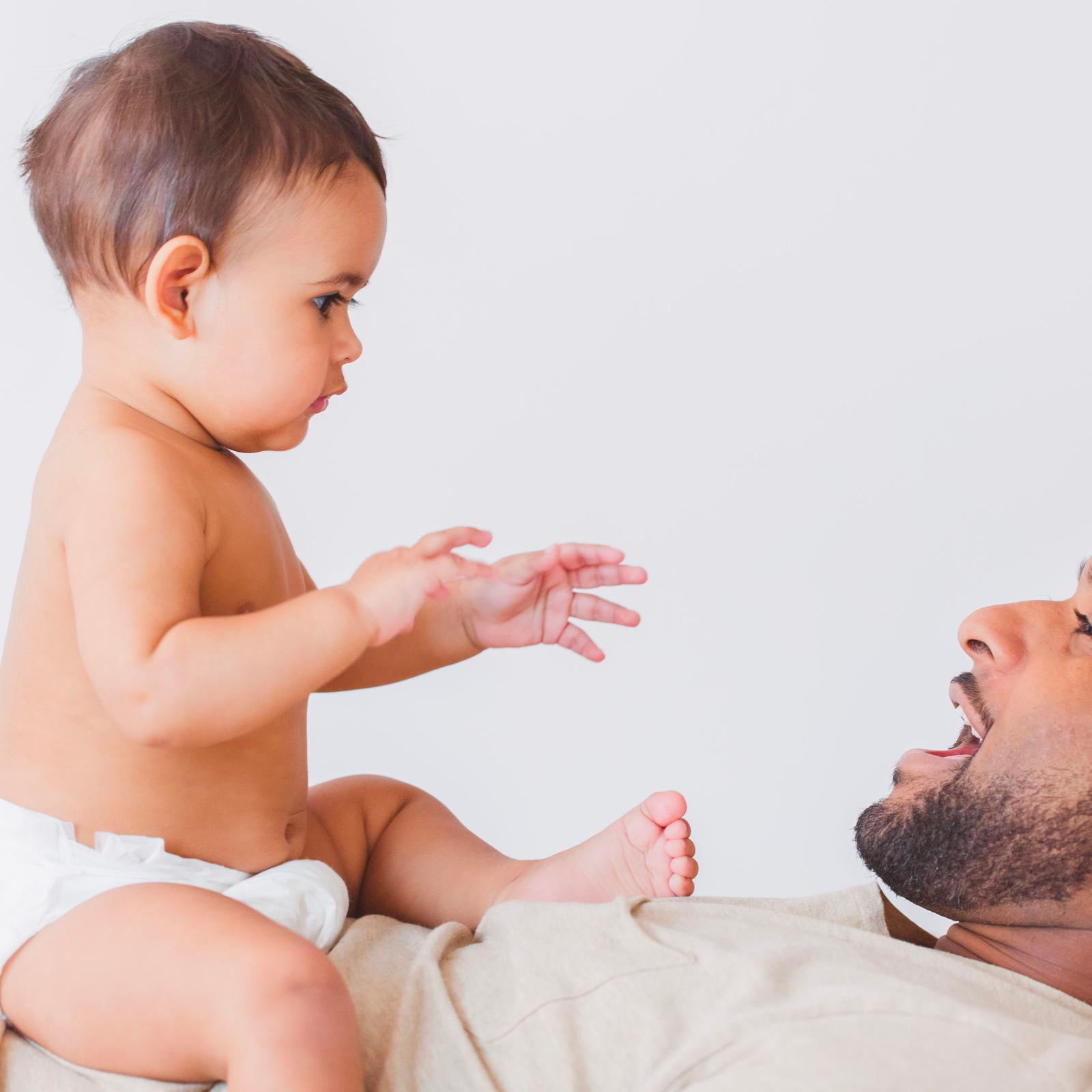 Grow your confidence
Being a parent, especially for the first time, can seem like a lonely and treacherous task. Why spend countless hours looking for information, when our University can present you with a vetted, organized and timely stream of specific and actionable insights when you need them.
Enrollment into University is FREE for all home delivery or pickup members.
You will have to return the baby.

Just joking, life is hectic and our platform recognizes that. The content will simply get summarized and your personalized learning stream will catch up to the current date.
Of course...our platform has a convenient Share and Discuss buttons.

First one is for sharing with your outside network. The Discuss button is designed to create a chat-like stream with your health provider or partner and use for confidential discussions around a specific subject highlighted in the article.
We strongly recommend speaking to your provider about any subjects covered in our curriculum.

While most caregivers can easily interpret the content, it is advisable to consult specific providers if anything seems out of order or if you have concerns with anything contained in the lessons.