Training Pants Pack
We have created the most thoughtful training pants, or as we like to call them briefs, for the most precious of customers. Our briefs use Chlorine-Free fluff pulp and are free of harmful chemicals or irritants such as latex, alcohol, perfumes, PVC, lotions, TBT or Phthalates. We've made them with Bamboo viscose because it is soft, odorless and breathable. For parents like us and you, that means less gross stuff touches our baby, they get less diaper rashes and it is less stinky.
Our briefs are independently tested and certified Standard 100 compliant by OEKO TEX®, a leading Swiss certification body. They're responsibly sourced and use modern, plant-based materials such as PLA films.
We have put a lot of effort into our packaging as well, utilizing sustainable materials when possible to reduce impact. Every bit counts.
TEXTILE CONTENT: Outside Cover: 100% Viscose From Bamboo, Inside Cover: 100% Viscose From Bamboo. Legcuffs: 100% PE, Inner Film: 100% PLA, Elastics: 100% Elastane, Others.

COMPONENTS: Cellulose, Non-Woven Fabrics, PLA, Super Absorbent Polymer, Thermoplastic Adhesive, Elastics
Open the brief and slide it under your baby while gently lifting his or her legs and feet.
Make sure to "massage" the brief to remove any packing creases or imperfections.
Run your fingers along the inside edge of the diaper at the leg openings to activate the leak guard.
View full details
Size 2T-3T / Medium (< 34 lb): 26 training pants/pack
Size 3T-4T / Large (32-40 lb): 24 training pants/pack
Size 4T-5T / XLarge (> 38 lb): 22 training pants/pack
Size 5T-6T / XXLarge (> 41 lb): 17 training pants/pack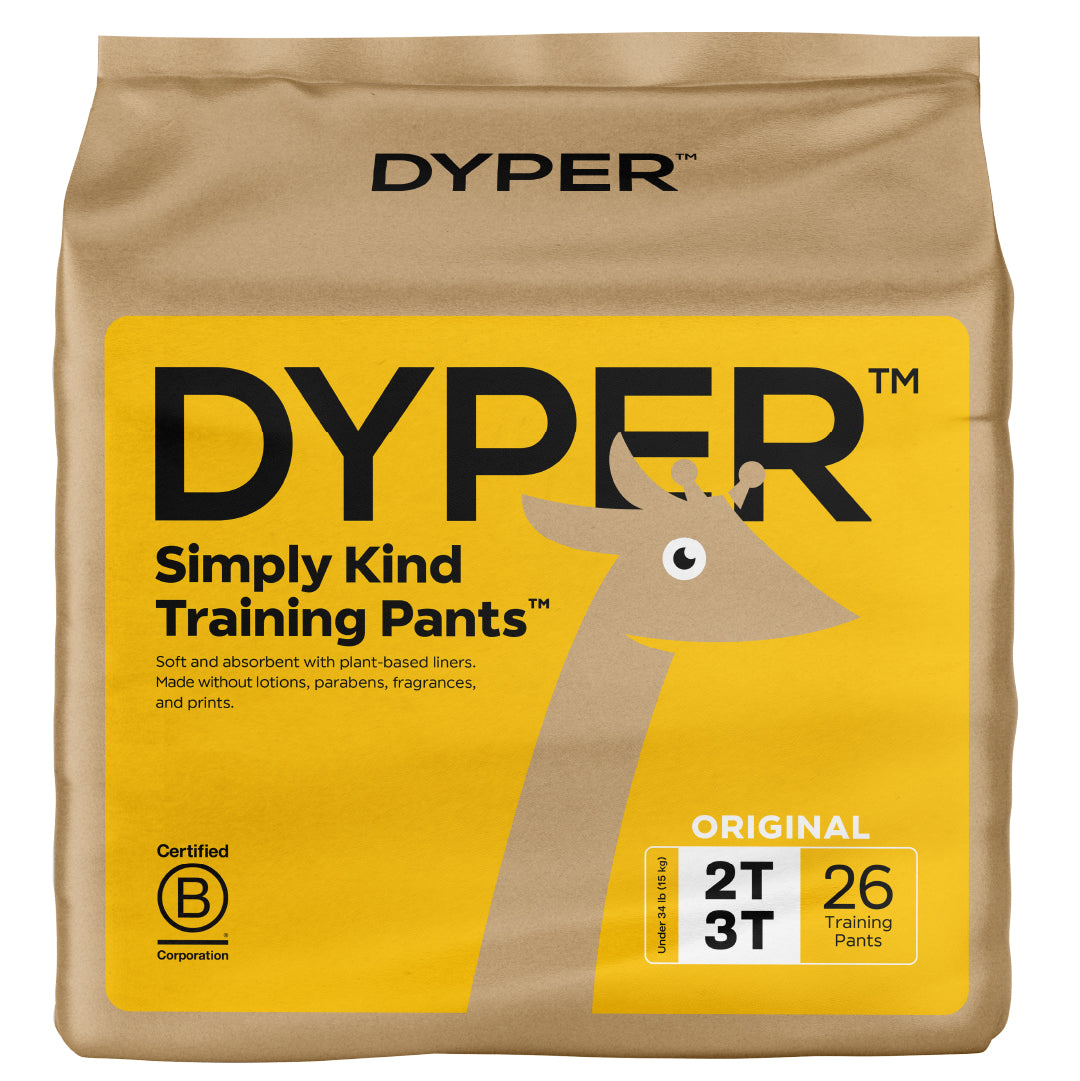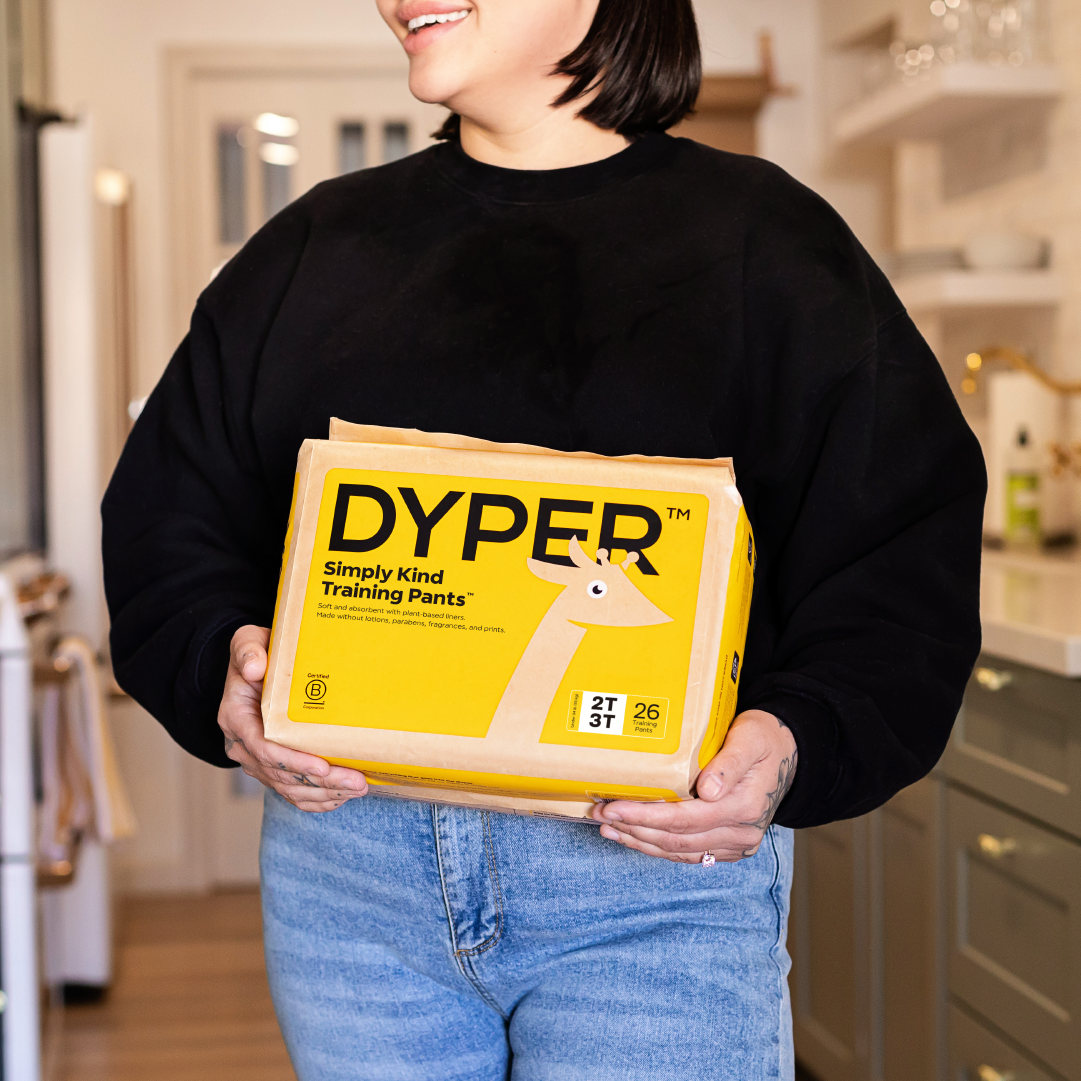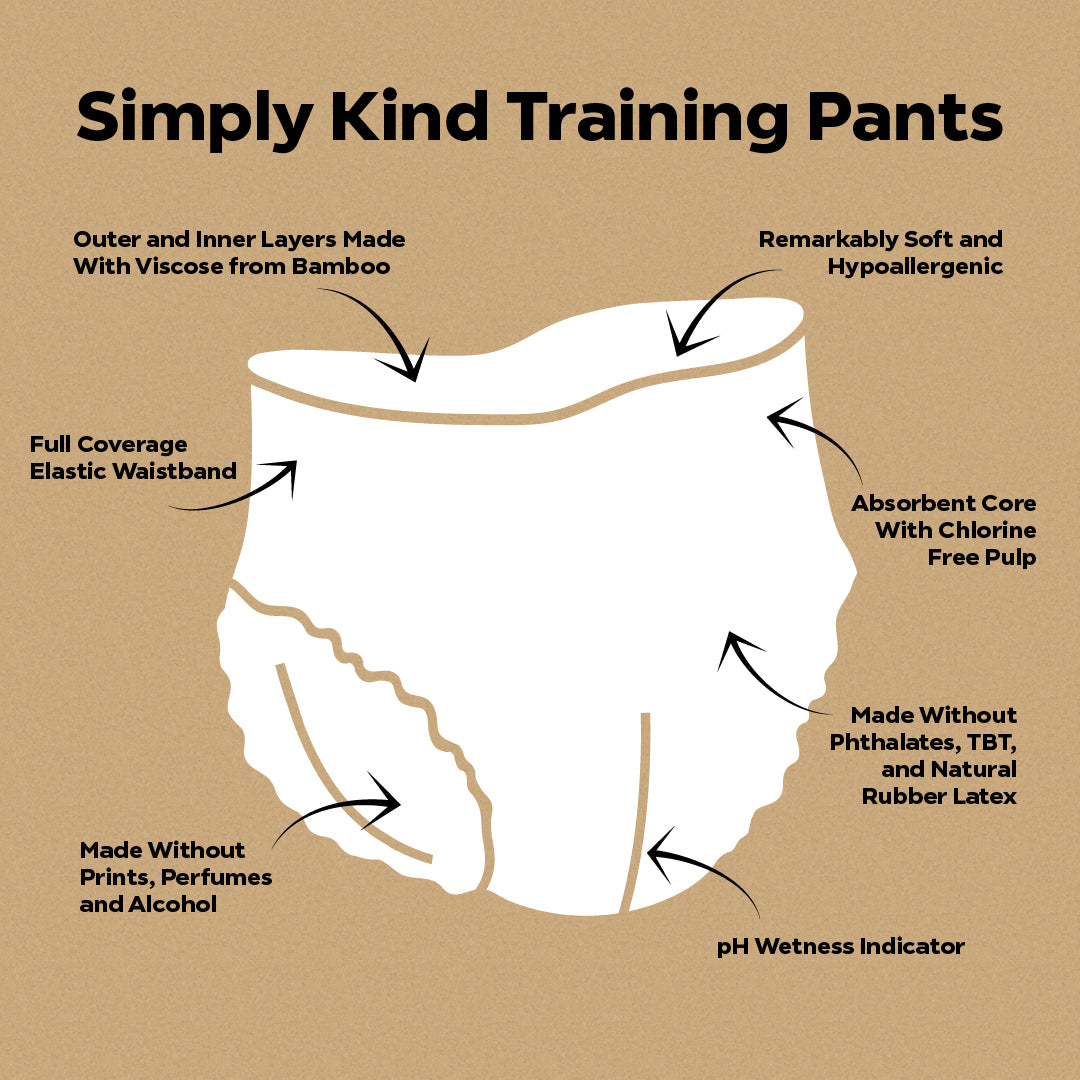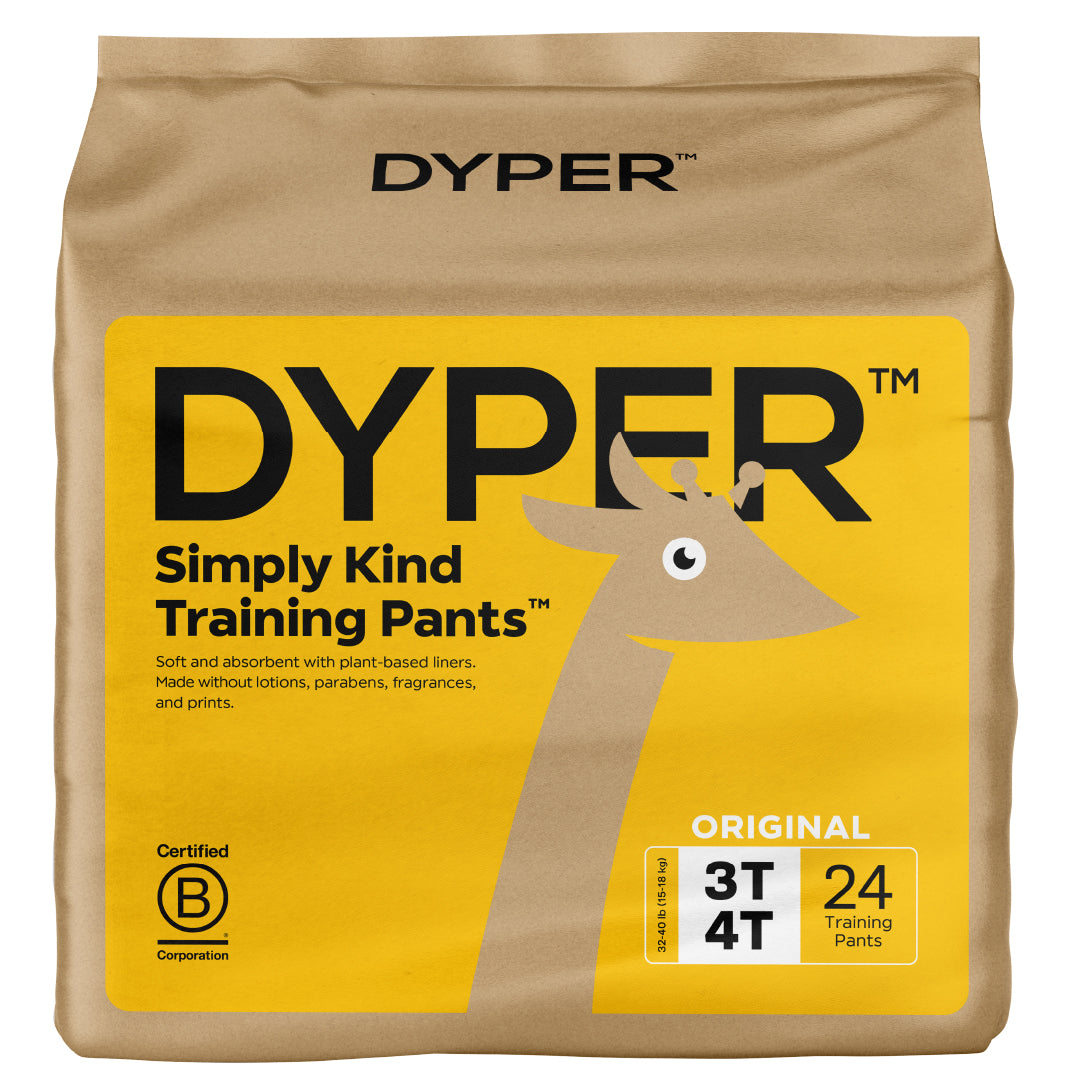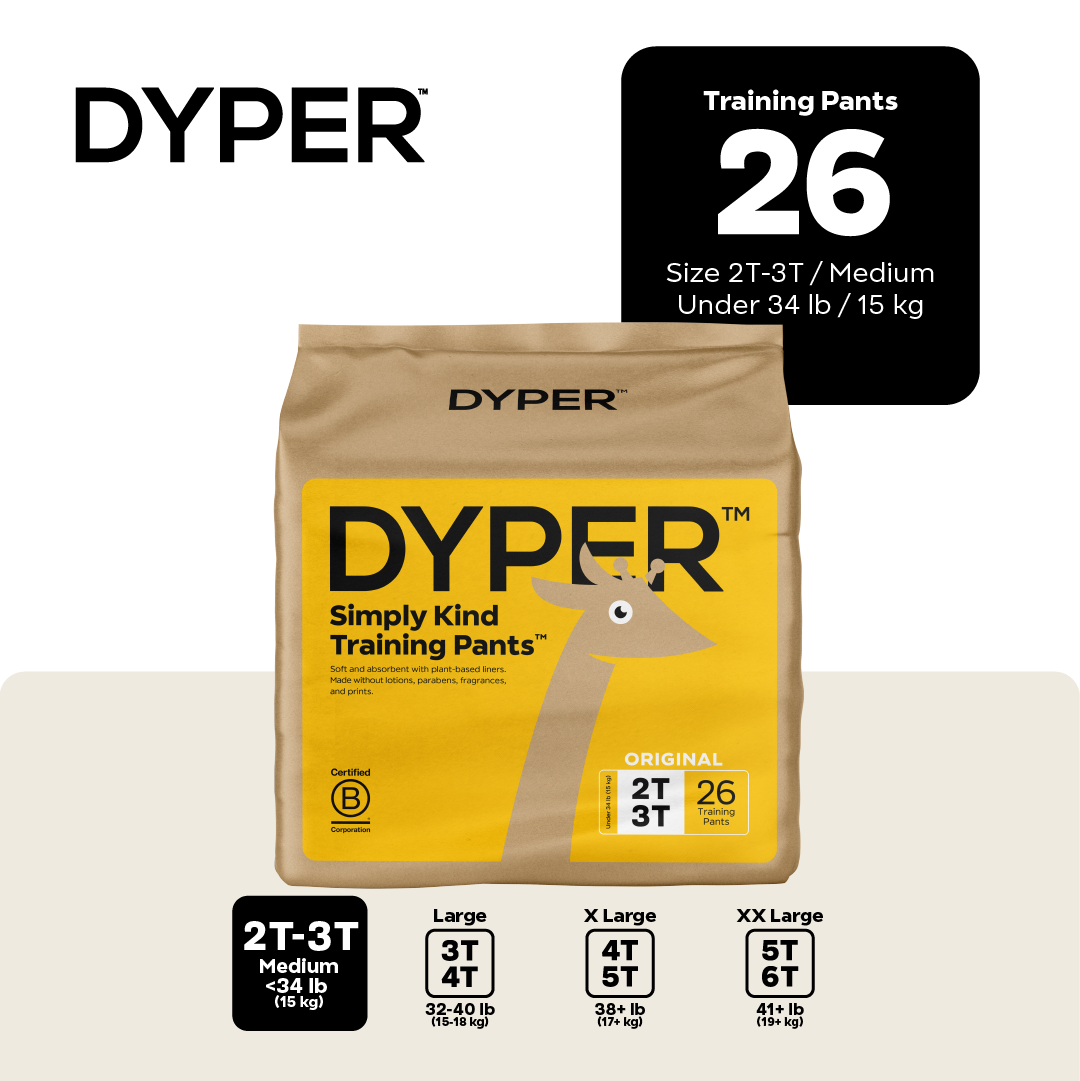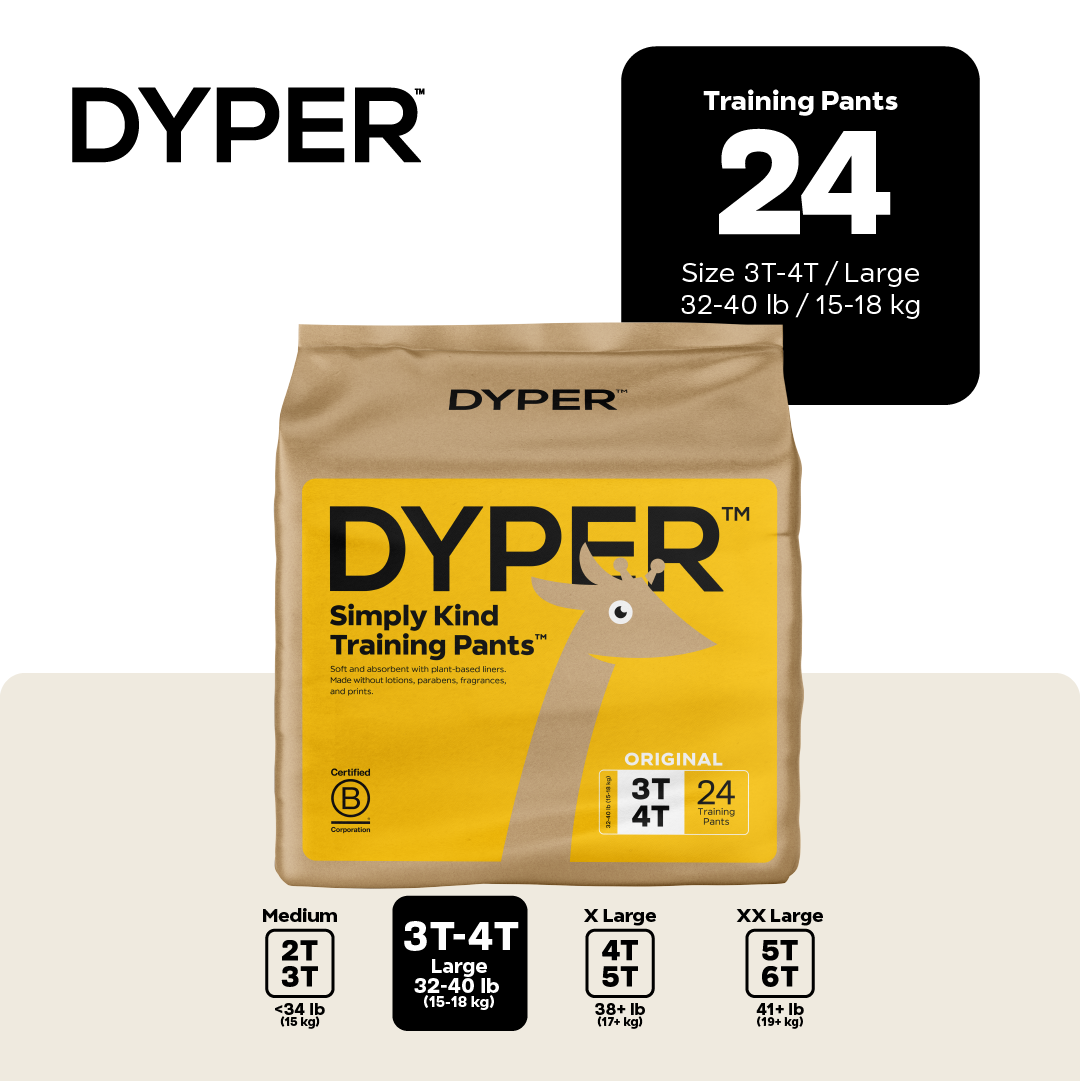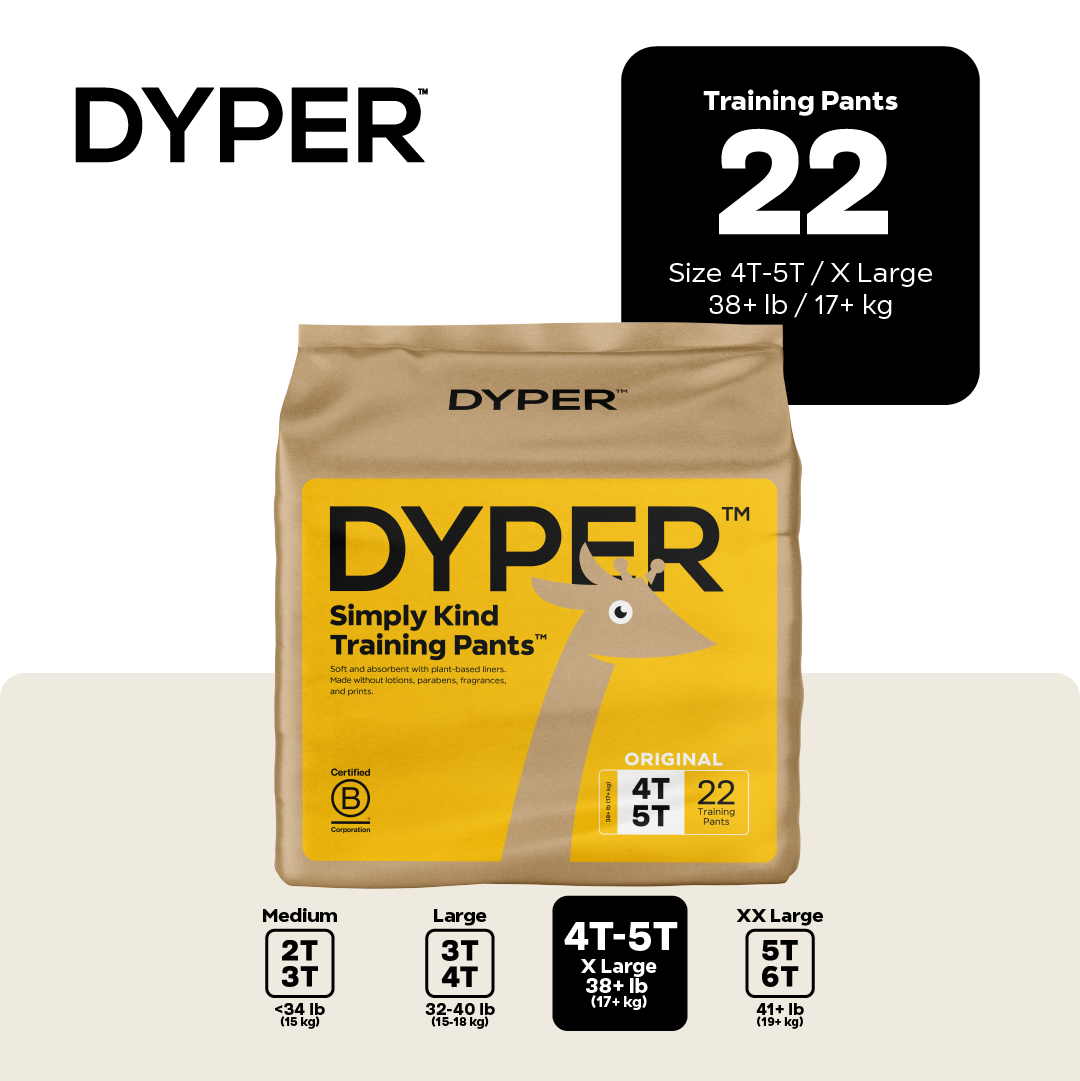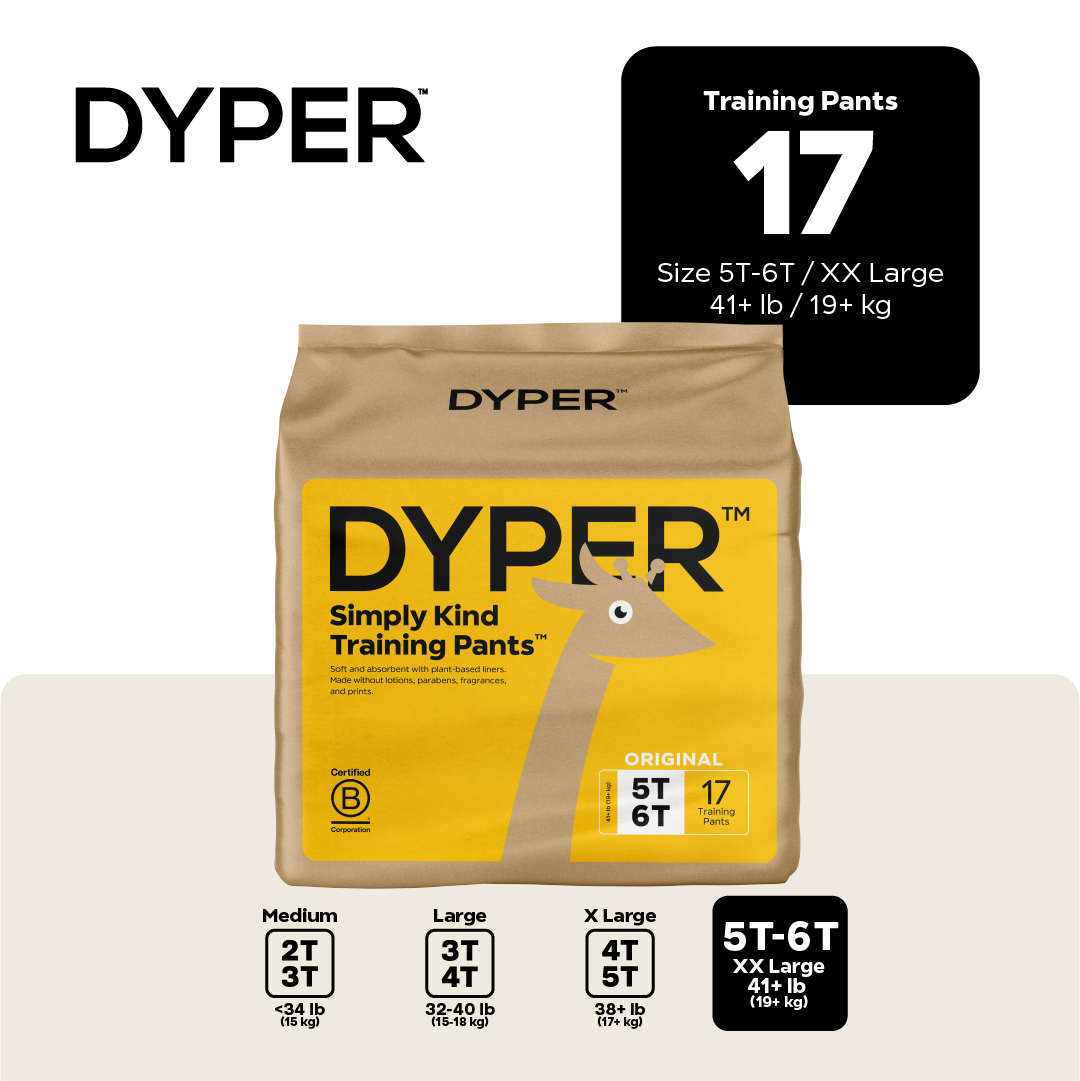 Simply Kind
Curated products optimized for a kinder diapering journey. Backed by our lifetime returns and exchanges policy. Made with plant-based ingredients and independently certified for safety and provenance.