Unlock your child's DNA
Created by our friends at tellmeGen™, this advanced test will reveal more than 400 aspects related to your child's health, wellness data and ancestry.
Marvel at the marvel of DNA
With a simple and painless cheek swab you will be able to unlock your child's DNA:
Implement changes or improvements in your habits to prevent or even avoid the development of certain diseases in the future.
Learn how genetics may be related to aspects of your child's well-being including, among others, vitamin levels, intolerances, predisposition to celiac disease and metabolization of other substances.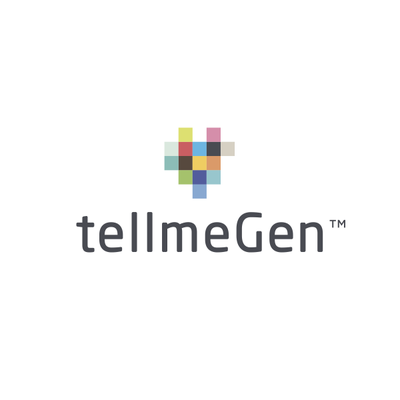 Easy At-Home Testing
Specifically designed for children under 3 that can't spit, this easy at-home test comes with two gentle mouth swabs and two test tubes to store the samples for redundancy.
Powerful Insights
Your account is constantly updated with new results and features free of charge. TellmeGen's team of doctors and geneticists is always available to help and guide you in case you want personalized advice and additional insights.
Children's Advanced DNA Kit
This product is not returnable
DNA test for children and babies that tells you about their genetic susceptibility to over 400 health predispositions, inherited conditions, ascentrality, well-being and traits. The results will be ready in 4-6 weeks.

HEALTH, ANCESTRY AND TRAITS DNA TESTING

You will be able to learn about his/her genetic predisposition to over 200 health-related conditions and his/her inherited conditions; discover his/her ancestry and origins; and find genetic and familial relatives.

400+ UPDATED LIFETIME REPORTS

The test is regularly updated free of charge. In addition, you can ask our doctors and genetic experts any questions you may have.

PERSONALIZED GENETIC REPORTS

Knowing your child's genetic information is very useful. With your DNA kit you can adapt their lifestyle, diets or sports habits and improve their well-being.

This test is in partnership with tellmeGen. Tests are not eligible for returns and exchanges. Please read additional terms and conditions before purchasing.
Activate your kit.
Collect saliva sample from your baby's mouth.
Place tube in the included shipping envelope; mail it back.
Results are sent within 4 to 6 weeks from tellmeGen DNA experts.
View full details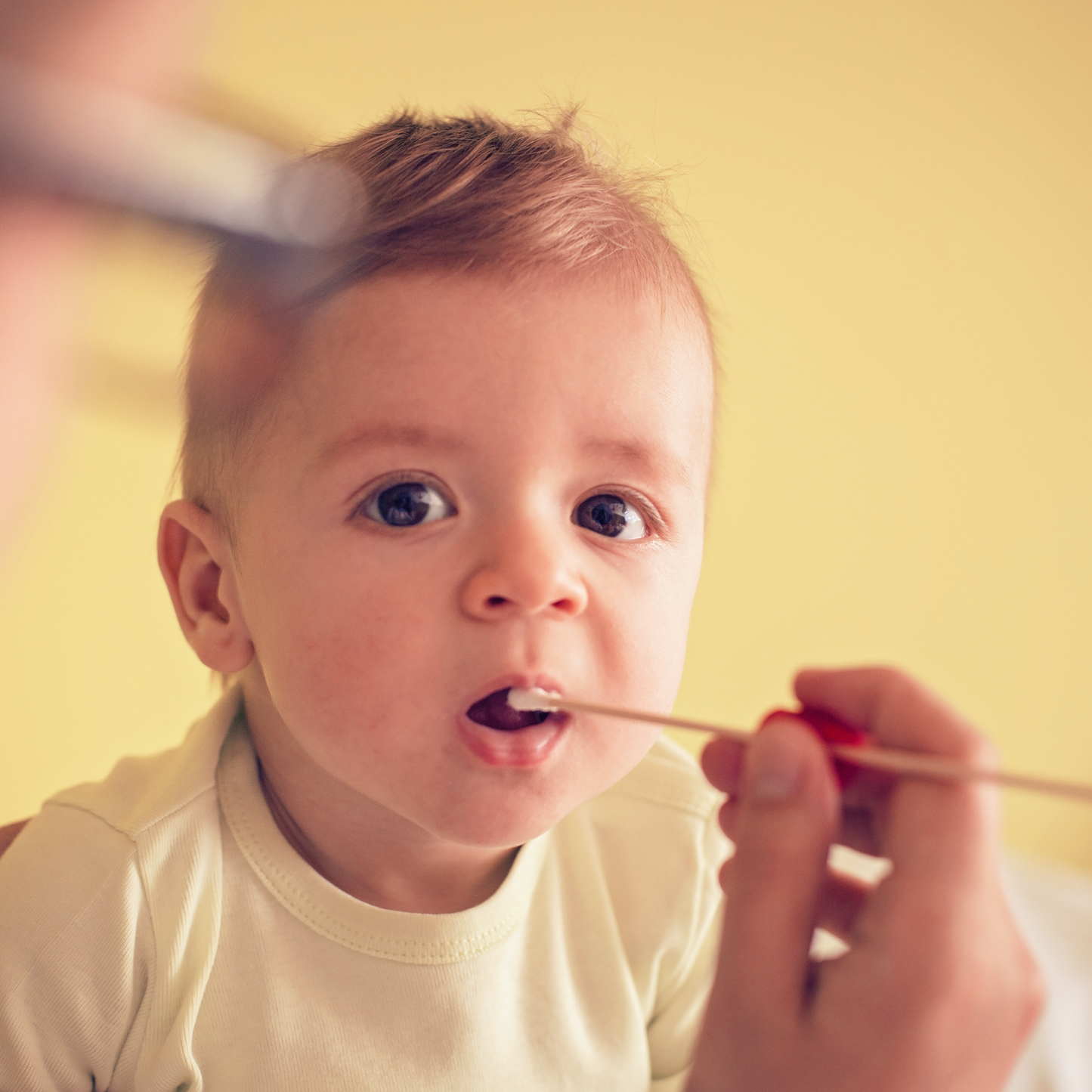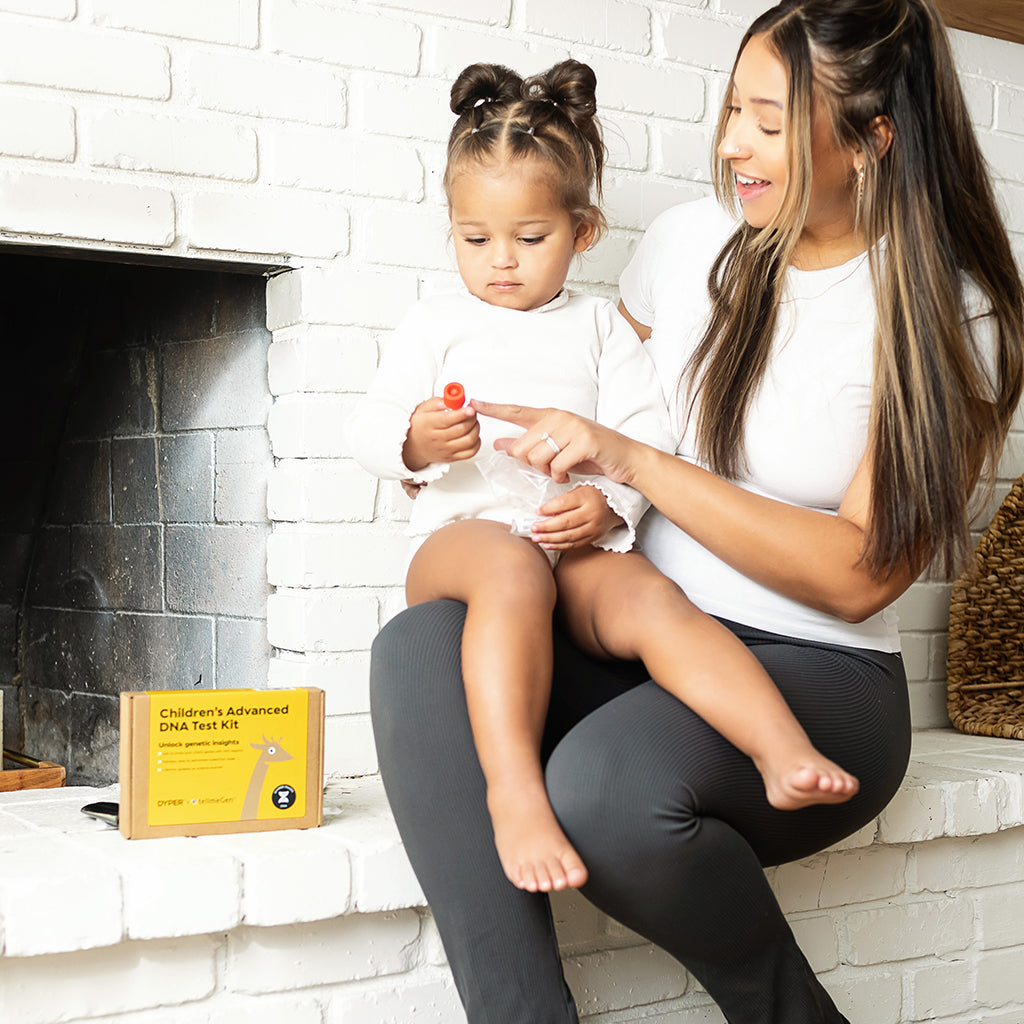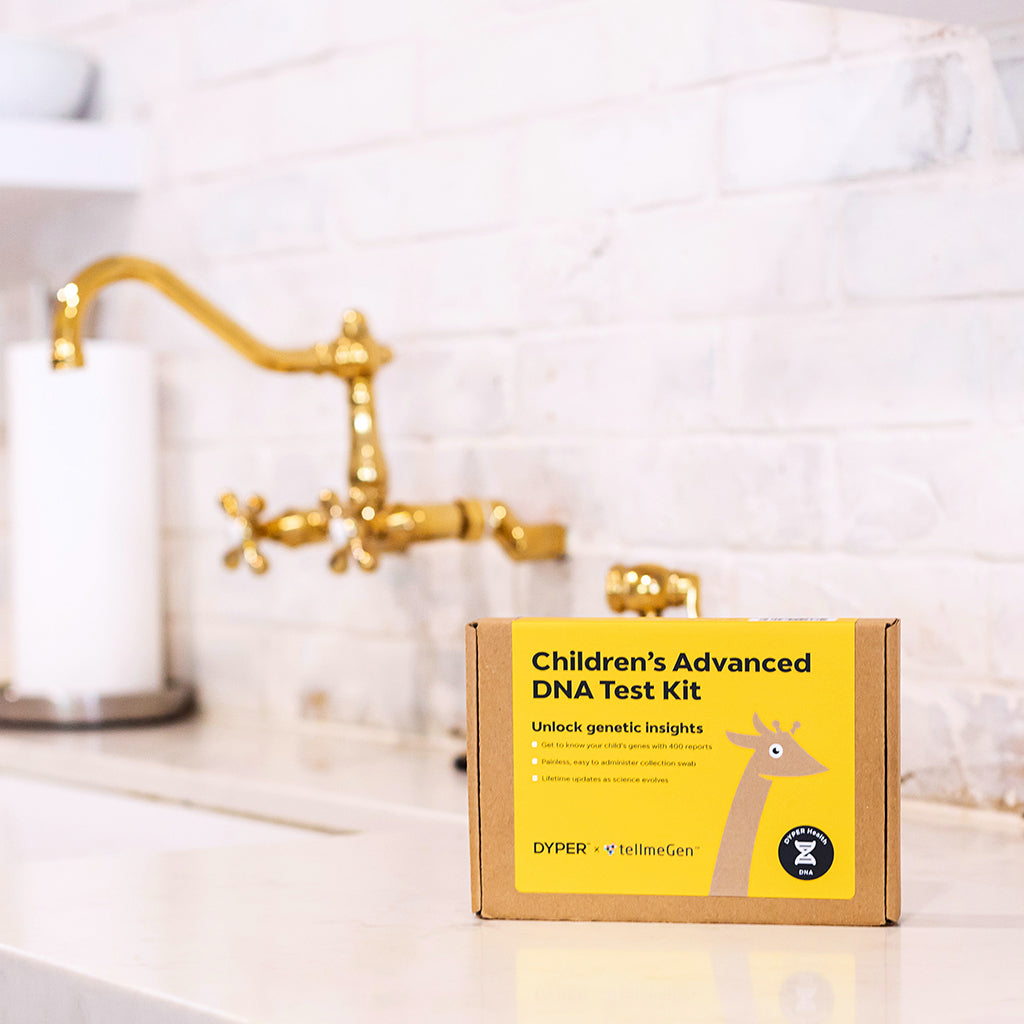 Children's Advanced DNA Kit
What will my baby's saliva tell me?
Terms and Conditions
The tests offered on our site have additional terms and conditions of use. Please review them before enrollment.
If you have already received your kit and need to activate it, you're at the right place. Folow these simple instructions:
A kit ID # is located on the insert. Scan the QR code or visit tellmegen.com/welcome to register.

Please be sure to fill out all requested information. Your sample will not be able to be processed if it is not completly filled out.