Avanchy Stainless Steel Suction Toddler Plate
Fulfilled by our friends at Avanchy Sustainable Baby Dishware. Any issues or questions? Reach out to us at hello@dyper.com and we'll connect you. Easy.
Mealtime made beautiful

This sectioned toddler plate features 3 compartments that hold full-size portions. It's perfect for creating a balanced meal for an older child or starting baby-led weaning (BLW). The largest compartment is for seasonal and green vegetables.

The top-left compartment is for animal and plant proteins: meat, poultry, fish, eggs, beans, nuts, and seeds. The top-right compartment is for healthy carbohydrates, such as whole grains and potatoes. Crafted from double-walled, non-heat transferring, 18/8 stainless steel, these stainless steel kids' plates endure heavy and bumpy treatment. They're easy to clean and last a lifetime.
What you get
One (1) double-walled stainless steel kids' plate with no-slip silicone ring
 Care & Use
Wash in dishwasher or hand wash. Visit our FAQs for more information.
Details
Dimensions: 8 1/2 in. L × 7 1/2 in. W × 2 1/2 in. H • Type 304 (18/8) stainless steel and silicone
Antimicrobial and antibacterial materials
Plastic-free, BPA-free, PVC-free, lead-free, and phthalate-free
Nontoxic, hypoallergenic, and 100% safe for baby feeding
This item only ships within the United States
View full details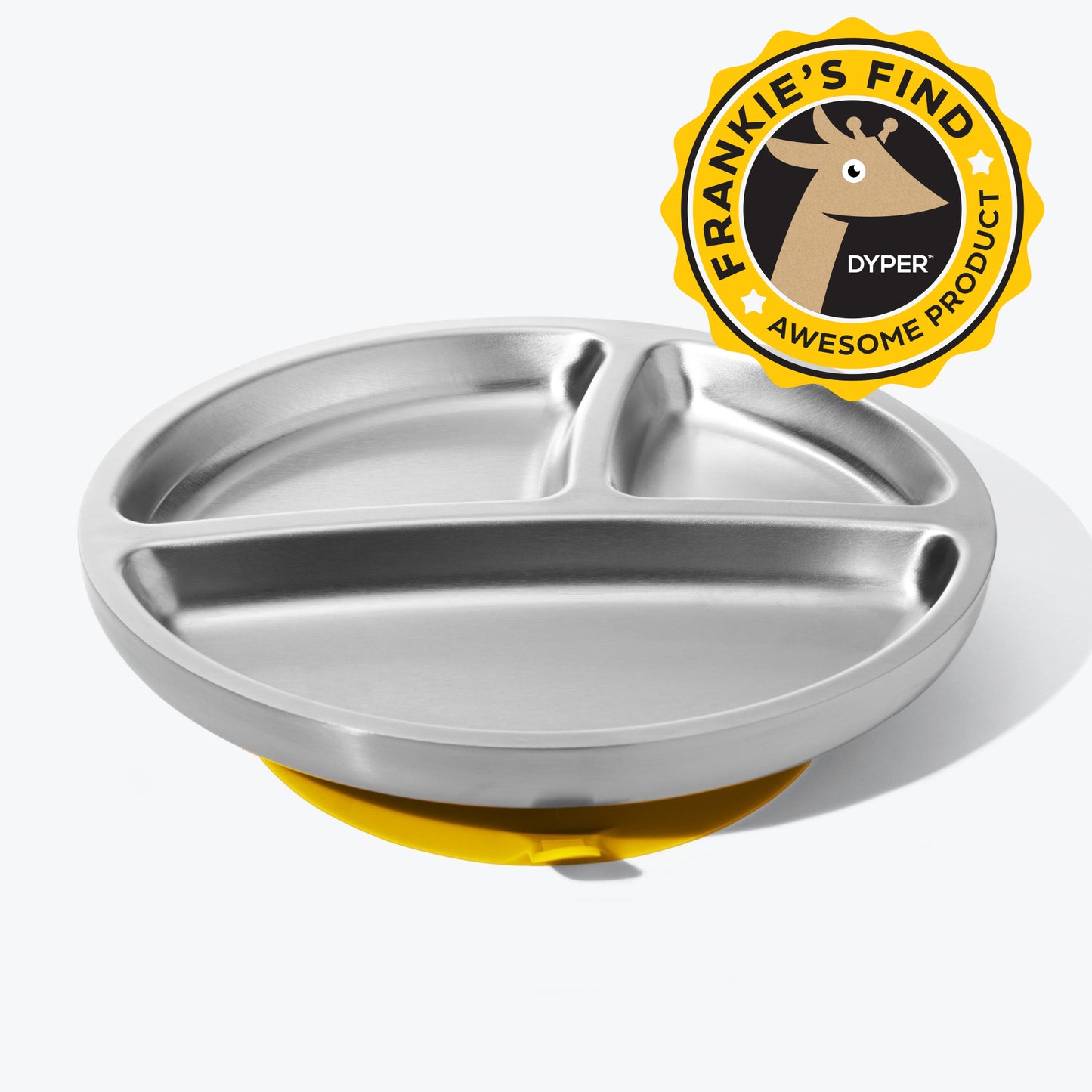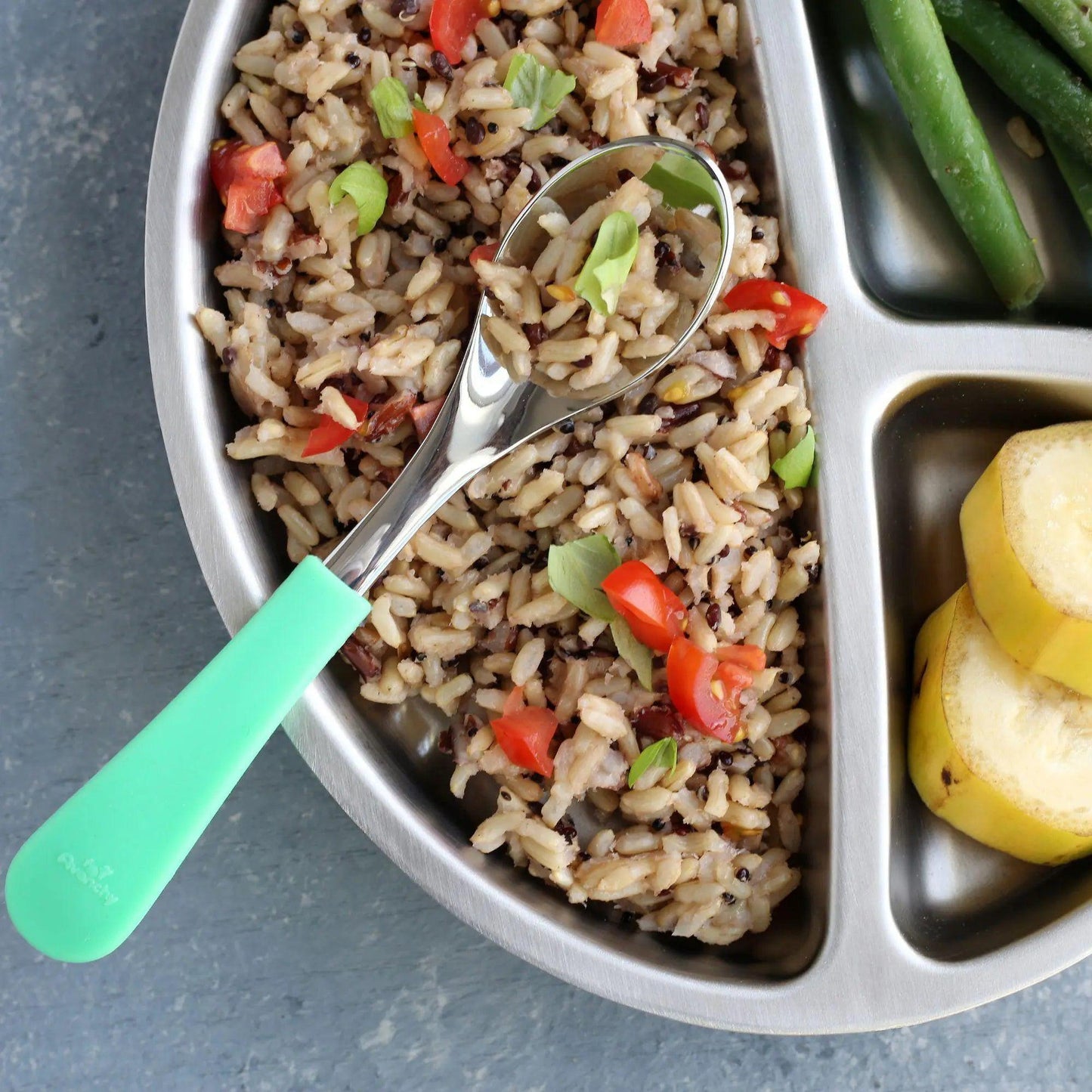 Avanchy Stainless Steel Suction Toddler Plate
Simply Kind
Curated products optimized for a kinder diapering journey. Backed by our lifetime returns and exchanges policy. Made with plant-based ingredients and independently certified for safety and provenance.