Avanchy Bamboo Suction Baby Plate + Spoon
Fulfilled by our friends at Avanchy Sustainable Baby Dishware. Any issues or questions? Reach out to us at hello@dyper.com and we'll connect you. Easy.

Overview - Mealtime made beautiful

The Avanchy Bamboo Baby Plate and Spoon is a durable, no-slip solution to cleaner, happier meals. And who doesn't want those?

This beautifully crafted Avanchy set boasts a bamboo baby plate sectioned into 3 compartments. Balance meals and control portions by filling each compartment with wholesome food.

The largest compartment is for seasonal and green vegetables.
The top-left compartment is for animal and plant proteins: meat, poultry, fish, eggs, beans, nuts, and seeds.
The top-right compartment is for healthy carbohydrates, such as whole grains and potatoes.
Avanchy bamboo suction plates are all designed to fit most high-chair trays. The silicone ring on our bamboo baby plates suctions to any flat surface for no-slip eating and removes for easy cleanup.

Suitable for children aged 4 months to 72 months. A great baby plate for baby-led weaning (BLW) and children who eat smaller portions.

Baby can effortlessly grab and maneuver the short, wide bamboo spoon with a silicone tip and sturdy, reinforced neck. The spoon is ergonomically designed to fit your hand too when the baby needs a little help.

Like all our products, the Bamboo Baby Plate and Spoon are hypoallergenic and non-toxic, so your little one can enjoy a safer mealtime.

What you get

• One (1) organic bamboo divided baby plate with no-slip silicone ring
• One (1) organic bamboo and silicone baby spoon

How to Use

• Set your baby plate with suction so that the easy-release tab faces away from your little one.
• Activate the Airtight-Lock mechanism by firmly pressing your Avanchy baby plate onto a flat surface until you hear all the air come out.
• To release, simply pull the release tab. The suction piece pops off like magic!

Care

• Hand wash.
• Remove silicone ring for deep cleaning as desired.
Details

• Dimensions: 7 in. round × 2 in. tall
• Organic bamboo and silicone
• Bamboo is 100% biodegradable, environmentally friendly, non-toxic, and coated with an FDA-approved, food-grade varnish.
• Antimicrobial and antibacterial materials
• Plastic-free, BPA-free, PVC-free, lead-free, and phthalate-free
• Nontoxic, hypoallergenic, and 100% safe for baby feeding

This item only ships within the United States.
View full details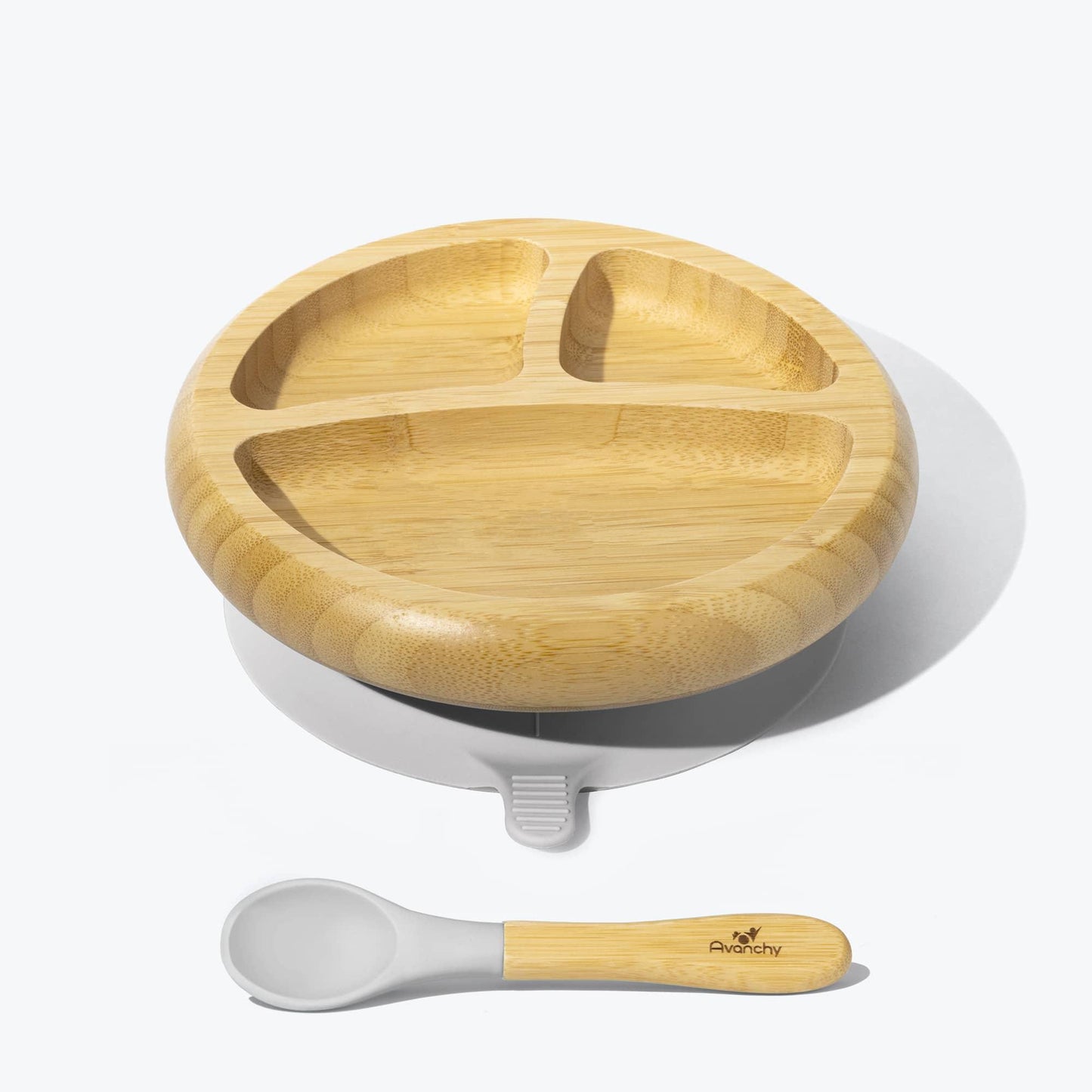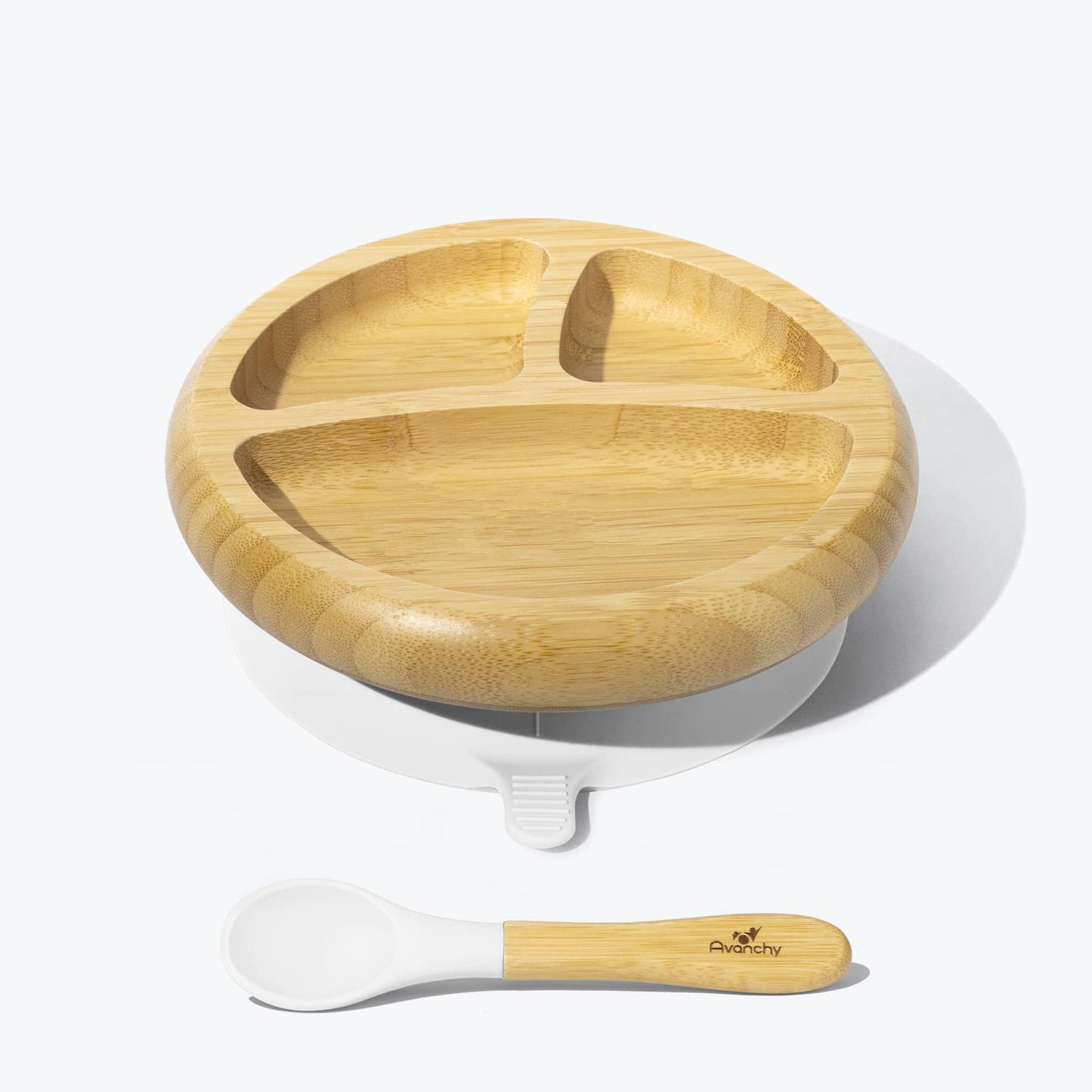 Avanchy Bamboo Suction Baby Plate + Spoon
Simply Kind
Curated products optimized for a kinder diapering journey. Backed by our lifetime returns and exchanges policy. Made with plant-based ingredients and independently certified for safety and provenance.