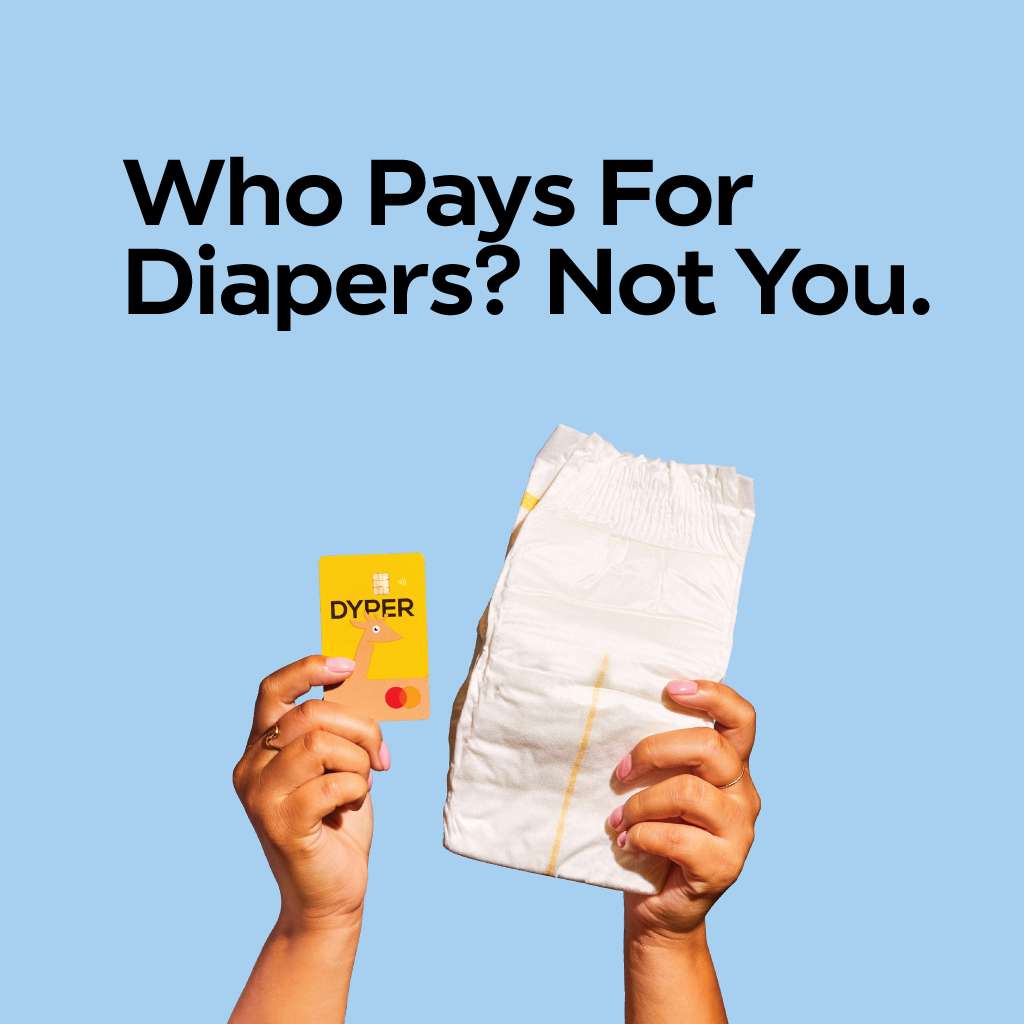 Being a parent is expensive enough and we're here to help. DYPER Card™ can turn your everyday spend into free diapers with an option to save for the future. With no annual fee, it truly is a no-brainer.
And did we mention that the credit card comes with 3 FREE boxes of diapers upon card issuance.
5 MIN PREQUAL
Today & Tomorrow
Our card is designed to ease the burden of diapering by rewarding new holders with free diapers (upon card issuance) and the ability to turn everyday purchases into more free products.
When done diapering, our partnership with EarlyBird™ allows card holders to convert points into money and transfer into a minor custodial account specifically designed for tax-optimized growth and held at a SIPC-insured member brokerage.
Today
The credit card features 3 free diaper boxes upon card issuance, delivered via our retail partners, Walmart and Amazon. For every $1 charged in the future, members earn two Perks™ points, redeemable for DYPER products. Members earn double points per $1 spent on DYPER.COM.
Tomorrow
Members can opt to transfer Perks™ points into their EarlyBird™ account. Choice can be made at any time, even before ending the diapering stage. Growth can be tax-advantaged, as earnings are taxed at minor's rate, which is typically much lower than parent's. Other family members can also contribute to maximize growth for the future.
What You'll Earn
Every time you use your card you will earn valuable Perks™ points which can be converted into free product today or invested in the future of your child.
Points Per $1 Spent
Everywhere
Points Per $1 Spent
On DYPER.COM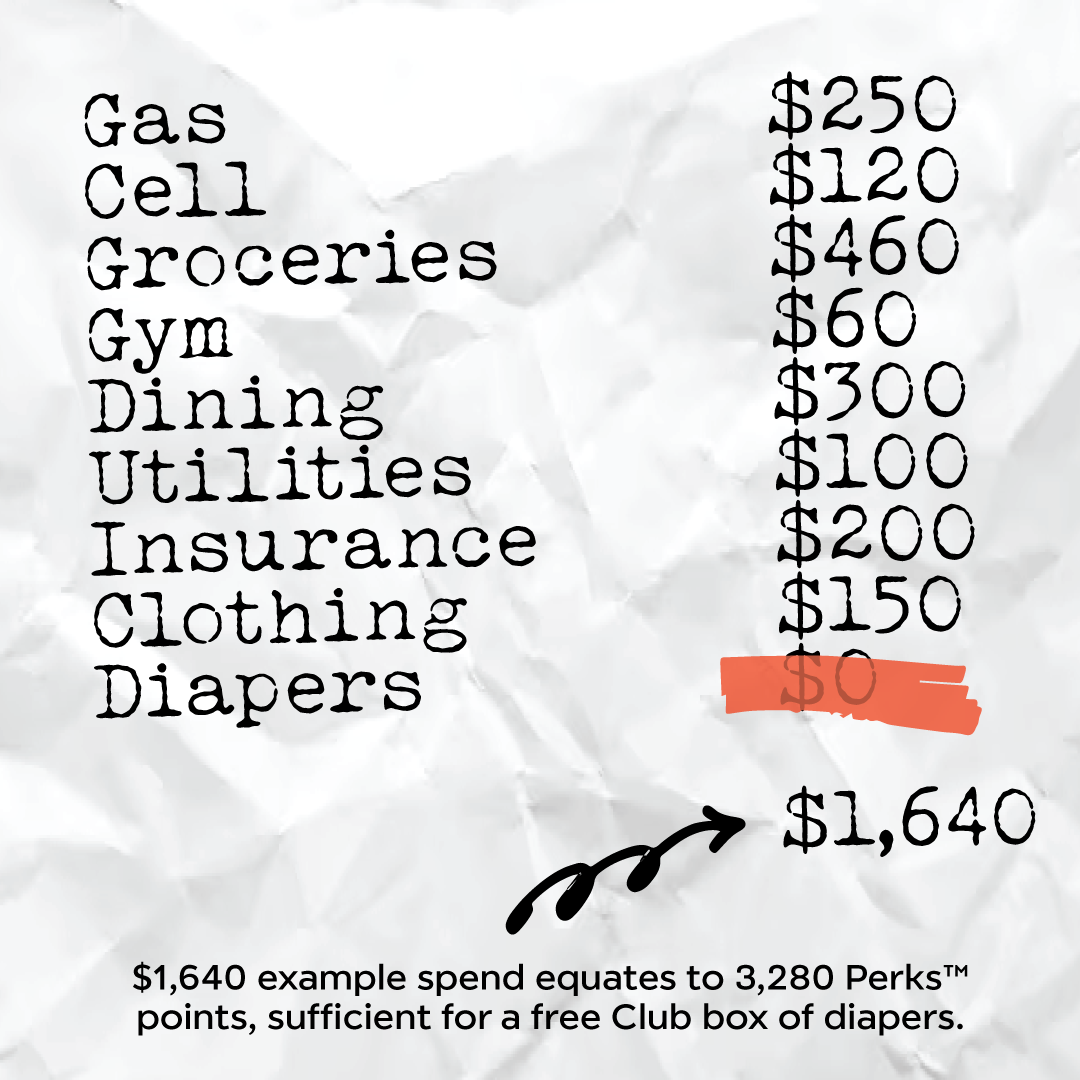 Kinder Card
We wanted to design a card that is simple to get, simple to use and simple to realize benefits.
The card carries no annual fee. And using it requires no PhD in math.
Spend $1 at your gas station, grocery store, restaurant or even pay rent to earn two Perks™ points. Spend on DYPER.COM and earn four points instead.
Redeem points by purchasing the DYPER products you want at your local Walmart store or Walmart.com.
Submit proof of purchase by snapping a picture of your receipt. Our system will validate the purchase and credit your account.
† After completing the "5 MIN PREQUAL", DYPER will request a credit report that will not impact your credit score (a "soft inquiry").
DYPER is not a bank. DYPER Card is issued by Evolve Bank & Trust, pursuant to a license from Mastercard International. The credit card is subject to credit approval. Rewards are offered and managed by DYPER.
‍EarlyBird program is operated by EarlyBird Central Inc., an SEC-registered Investment Advisor. Brokerage services are provided to clients of EarlyBird Central Inc. by Apex Clearing Corporation, an SEC-registered broker-dealer and member FINRA. Apex Clearing Corporation is a member of SIPC. SIPC protects against the loss of cash and securities held by a customer at a financially-troubled SIPC-member brokerage firm. The limit for SIPC protection is $500,000. For details, please see
www.sipc.org
.